Vajacials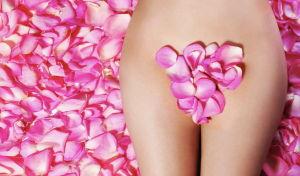 A vajacial is a 'facial' specially designed for the vaginal area and bikini line, excluding the labia. It aims to removes dead skin cells, smooths bumps, prevents acne, treats ingrown hairs, reduces hyperpigmentation, promote hydration, soothes and creates a brighter/even skin tone.
---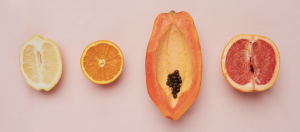 Vajacials
*Vajacials help the intimate area to deal with the normal side effects after hair removal, skin irritation and the use of tight-fitted clothing. This treatment is great for clients who suffer from ingrown hairs, razor bumps, pigmentation, clogged pores and uneven skin tone within the intimate region. It is also useful for clients who would like a general 'refreshing cleanse'.
A session consists of: double cleanse, exfoliation, steam, extraction, high frequency machine, LED light, hydrojelly mask & moisturise.
Please ensure that if you shave, that this is done at least 2-3 days prior to your appointment. Hair removal is not required – however, it is the best option or consider trimming. Trimming may be done during your appointment.
Procedure Time: 45 mins
Treatment Cost: £75
Often Booked With: N/A
Aftercare: Avoid saunas, tanning, exfoliants, perfumed products, steam rooms and exercise for at least 48 hours.
Back To Work: Immediately
Frequency: Every 4-6 weeks, depending on the condition of the intimate area (this can be discussed further with your therapist)
---
Vajacial FAQ's
Will a vajacial have an effect on my PH balance?  No, the treatment will be carried out on the bikini and surrounding areas (vulva only & outer lips). This can be adapted, please speak to the therapist if so
How many sessions will I need?  This may vary depending on skin type, tone and condition of the intimate area to begin with. Normally we would recommend around 3-4 sessions every 4-6 weeks
I am pregnant, can I still get a vajacial?  Yes, this treatment is completely safe for pregnant women unless advised not to by a professional. You may want to check with your midwife/gynecologist beforehand. Also, due to hormonal changes during pregnancy, the treatment may be more painful than usual
Is a vajacial suitable for sensitive skin?  Yes, the products used during the treatment are designed for use on sensitive skin. This will also help to reduce symptoms of sensitive skin
How long after hair removal can I come in for a vajacial? Shaving (2-3 days), waxing (2-3 days), hair removal cream (2-3 days) or laser hair removal (7-14 days)