Underarm Detox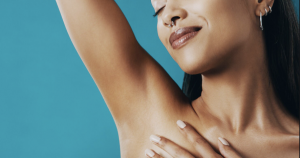 Enjoy an underarm detox, very similar to a facial to remove blackheads and ingrown hairs for smooth and soft skin. Many people are unaware of the importance of a regular care regime, especially for a place like underarms.
---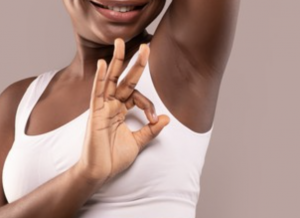 Underarm Detox & Cleanse
* Similar to a facial, the underarm area is treated with a series of products and skin promoting procedures, including: double cleanse, exfoliation, steam, extraction, high frequency treatment, LED light treatment, hydrojelly mask & moisturiser. This will help the underarms to look and feel better than ever!
Please ensure that if you shave, that this is done at least 2-3 days prior to your appointment. If you would like to wax, please book the combination of 'Underarm Detox & Cleanse With Wax', or do so beforehand. Hair removal is not required – however, it is the best option.
Procedure Time: 30 mins
Treatment Cost: £45
Often Booked With: Underarm wax
Aftercare:Avoid saunas, steam rooms and exercise for at least 48 hours, avoid perfumed products
Back To Work: Immediately
Frequency: Every 4-6 weeks
---