L'esthetic Paris Slim Body Mesotherapy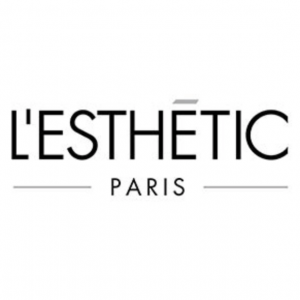 L'ESTHÉTIC reveals its new collection: MESO. A range which allies efficiency, wellness and safety. Because our customers are favored, LABORATOIRES L'ESTHÉTIC has conceived products with high-quality formulas, maximizing natural ingredients. MESO range is 100% Made in France.
L'ESTHÉTIC MESO uses exclusively pharmaceutical ingredients which molecular weight is 1000-fold-higher than products proposed by competitors.
Thanks to its complexes formulas from the French biological Research, MESO stimulates skin from inside without changing its expression and shape.
---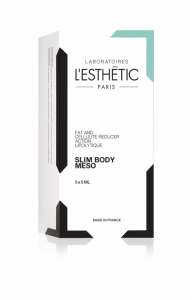 L'esthetic Slim Body Mesotherapy
*This treatment is a fat and cellulite reducer, developed by L'esthetic slimming specialists, this caffeine – green tea treatment reduces cellulite, activates lipolysis and acts as an efficient fat reducer. The new formula with deoxycholic acid gives impressive results!
To give effective results, it is required that a session of 6 is booked in. This can be done as singles sessions, or as a package.
Procedure Time: 45 mins
Treatment Cost: Single session (£150), Package of 6 (£750)
Often Booked With: N/A
Aftercare: N/A
Back To Work: Immediately
Frequency: N/A