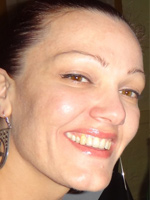 Naomi Szakacs – Nutritionist and health coach
As a nutritionist and health coach, I work with people who want more out of life. More energy, better sleep, better health and a greater sense of well-being. It has been a lifelong journey learning about my own body and finding ways to manage my own allergies and intolerance's.
I was diagnosed coeliac at the age of 30 and that was a while ago! Back when chefs thought you were just being difficult and food labelling was a minefield. But thankfully those attitudes have changed and policies on labelling have improved. There is a world of new allergy products out there to discover. It's something I make a point of doing and I've found that some products are better that others. But how are you to know where to start?
I help guide people through the minefield of sometimes alluring processed allergy friendly products, and find their way back to clean healthy eating. I work with a range of health concerns including digestive complaints, stress, poor sleep and weight concerns amongst many others. I specialise in the digestive subject areas such asautoimmune, allergies and intolerances.
These concerns impact so much of our lives and really impact our sense of wellbeing. It's important to learn new skills on how to better manage these difficult health-related situations. Real solutions for real health concerns. Programmes are specialised and client-specific, guiding you through the process and providing individual andgroup support via private chat groups. There are three levels of support to choose from and five packages.
I am available from 3pm – 8pm on Thursday at Bellissima and other appointment times available on request.
Work with me and let's find out what is holding you back from the vision of being your best self, inside and out.
Prices: Nutritional support starts from only £25, private testing prices on enquiry.
The Bellissima Clinic
Average rating:
0 reviews