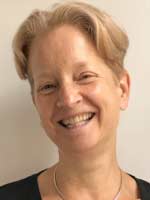 Justina Curtis
Massage and healing therapies

Greetings.
It is wonderful to be part of the Bellisima team, and have a beautiful space in which to welcome you into, where everyone is inspired to feel good and look good.
With an understanding of how we all vibrate on an energetic level, it is important to help encourage the mind to let go of daily responsibilities for a moment, and allow the whole body to Re-set, Re-align and be Ready for a new day.
I have been practicing massage therapies and healing therapies professionally for over 12 years. This includes giving healing treatments within some of the most progressive medical facilities and hospices as well as working with a wonderfully diverse group of cliental throughout London.
A JusTouch 'Energy Re-Set' is a fully clothed, bespoke massage that combines Reiki Healing and Acu-Pressure massage to help facilitate the overall feeling of rejuvenation and well being. This is an example of how many treatments can be mixed and blended together where and when required.
When there is a wish for turning the frequency dial 'up' towards positivity, then choosing to have any one of the Justouch Treatments
– Brings a brighter day into existence,
– Helps relieve muscular tension and eliminate stress
– Encourages ones feelings to become relaxed and Re-balances positive energy.
Treatments Offered – SAVE 25% on all treatments through-out October:
Japanese Facial Massage Treatment – WAS:£85 NOW:£64/60 mins WAS:£45 NOW:£34/30 mins
Deep Tissue/Holistic Full Body Massage – WAS:£95 NOW:£72/60 mins
Energy Re-Set – WAS:£95 NOW:£72/60 mins WAS:£50 NOW:£38/30 mins
Pre/Post Pregnancy Massage – WAS:£75 NOW:£56/60 mins
Metamorphics Treatment – WAS:£50 NOW:£38/45 mins
Body Aligning Foot Massage – WAS:£45 NOW:£34/30 mins
Reiki (see Energy Re-Set) – WAS:£80 NOW:£60/50 mins
*First time customers and anyone who recommends a friend will receive 20% reduction from the given price.
For more information on treatments packages offered, please visit the JusTouch.com website. Connect with instagram via SouthLondonMassage
Looking forward to hearing from you.
Peace.
Availability:
Tuesday's 12noon-5pm
The Bellissima Clinic
Average rating:
1 reviews
Jul 29, 2018
Massage
Terrific sessions with Justina. Firm enough to iron out the knots and major niggles of modern day living but yet quite soothing and relaxing- not a normal combination but a pleasure to experience!