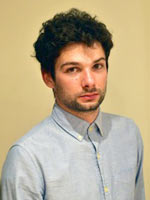 Cosmin Dumbrava – Massage Therapist
Save 20% on all massages with Cosmin – valid until 31st July – Use Promotion code: Cosmin20%
I have been offering massage in Spas in both Bucharest and London.
I am trained in Chi-Gung and therefore believe in practising breathing techniques and the stretching derived from it.
I embrace soothing techniques from lomi-lomi (Hawaiian Massage), this is an amazing technique which will offer you relief from pain and knots using specific pressure points areas.
The treatments I will be offering at The Bellissima Clinic include:
Swedish Massage
Deep Tissue Massage
Lymphatic Drainage
Reflexology of the feet
Package prices are available upon request