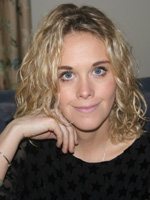 Alexandra Taylor – Cognitive Behavioural Hypnotherapist
Diploma in Cognitive Behavioural Hypnotherapy
Memberships – GHR and CNHC
Cognitive Behavioural Hypnotherapy
Cognitive Behavioural Hypnotherapy (CBH) is the integration of Cognitive Behavioural Therapy (CBT) with Hypnotherapy to give your overburdened mind the tools and techniques it needs to remove unwanted feelings of anxiety and low mood. It focuses on the most up-to-date theories and techniques of hypnotherapy, psychology, psychotherapy and neuroscience to reverse the negative thoughts and feelings which cause us stress. Most importantly it provides you with room to explore the reasons behind your mental states as well as allowing you to understand what you do and why you do it.
CBH is an evidence-based approach, in that there is bountiful research supporting its powerful effectiveness as a treatment for stress, anxiety, fears, low self esteem and many other psychological and behavioural issues.
My work is deeply rooted in mindfulness and meditation. I am particularly fascinated in 3rd wave CBT (Mindfulness Based Cognitive Therapy, Metacognitive Therapy, ACT), neuromuscular relaxation and meditation & awareness practice.
I am passionate about continually improving my understanding and knowledge of the human mind and as such continue to train and keep up to date with the most current research and schools of thought.
Relaxation Therapy
I am also trained in Relaxation Therapy. With this process, I provide you with a sanctuary where you can feel safe and comfortable to leave your busy life aside for a couple of hours, giving yourself the time to completely let go. My work is a complimentary blend of therapeutic techniques based upon mindfulness, relaxation, breath-work and progressive muscle relaxation. The aim of relaxation therapy is to to quieten the mind, body and soul, giving you some much needed time for rest and rejuvenation. A relaxed body is a relaxed mind.
Through regular relaxation therapy sessions it is possible to overcome a wide range of ailments, such as a weak immune system, poor coping mechanisms as well as physical pain. It is also one of the best natural and holistic methods for treating anxiety issues. Your sessions with me will provide you with a variety of tools and techniques that you can learn to use effectively in everyday situations. A few sessions is all it takes for you to take back control of your life and improve the general quality of your life.
What I offer:
Individual Cognitive Behavioural Hypnotherapy Sessions
Individual Relaxation Sessions
Group Relaxation Sessions
Bespoke Relaxation Packages
Qualifications
Diploma in Cognitive Behavioural Hypnotherapy
Presence Intelligence Coach
Certificate in Psychotherapy and Counselling
Call 0203 674 1663 to book an appointment directly
Or email [email protected]
For more information see www.aeglemind.co.uk
Alexandra Taylor (Dip.CBH)
Registered Hypnotherapist with the General Hypnotherapy Register (GHR)
Registered Hypnotherapist with the Complementary and Natural Healthcare Council Member (CNHC)
The Bellissima Clinic
Average rating:
0 reviews